←
→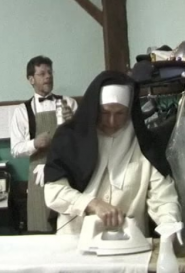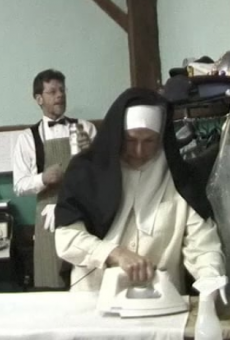 Backstage at The Sound of Music in Maynooth
(30min. 2002) Lester Alfonso gets the role of Max Detweiler and takes a camera with him backstage at a community production of The Sound of Music in small-town Maynooth, Ontario where he unwittingly documents a slice of authentic Canadiana at the turn of the millennium.
a documentary by
Lester Alfonso
backstage interviews / editing
Lester Alfonso
performance videography
Tammy Foreman
The Sound of Music in Maynooth
Cast
Mary Burbidge
Elaine Brown
Maria Henry
Elizabeth Emmerson
Jenn Hass
Marissa Henry
Jenna Henry
Hannah Coulter
Amber Smith
Linda Witt
John-Henry Westen
Doug Brooks
Sheila Stringer
Lori Fitzgerald
Jan Boomhouwer
Heidi Clemmer
Brandon Robertson
Joanna Werner
Colleen McKeown
Stevie Wilkins
Ben Rodgers
Kalem Robert Boomhouwer
Pippa Strachan
Lester Alfonso
Bob Van Balen Walter
Crew
Cate Meder
Joe Shulman
Arne Roosman
Jim Henry
Jake Meder
Maureen Kelly
Bonnie Robertson
Carol Hinze
Sarah Hewitt
Joyce Miles
Linda Neary
Suzanne Ballantyne
Jacquie Lopez
Dave McLennan
Joyce Dale
"The Sound of Music"
music by
Richard Rodgers
Lyrics by
Oscar Hammerstein II
Book by
Howard Lindsay
Russel Crouse
Staged at
The ANAF Barn in Maynooth, Ontario
April 2 - 6, 2002